With over 40 years of experience in all aspects of the gem and jewelry industry we have unparalleled expertise in gemology, manufacturing, knowledge of vintage and signed jewelry, wholesale and retail gem and jewelry businesses, while employing the highest standards of ethics and integrity. Our expert estate buyers will walk you through the process of liquidating your valuables retaining the most value for your items. We know this because our expert estate buyers are always buying and selling jewelry, diamonds and gemstones and they know the market. Trust in EstateBuyers.com and our expert estate buyers to make you and your valuables our number one priority.
Art Samuels enlisted in the Navy at 19 and graduated from Purdue University in Computer Science. He spent 24 years on active duty, earned his "Wings of Gold" and retired as a Commander to South Florida in 1987. He quickly became one of the country's top gemologists, an expert estate buyer and owner of several wholesale and retail gem and jewelry businesses as well as a lecturer, author, and respected senior member of many nationally prestigious gem and jewelry organizations.
Alon Ruschin's Background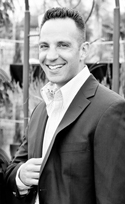 Alon Ruschin, born and raised in South Africa, began his career in the Diamond Industry in 1996. After three and a half years working with Magnum Diamond Cutting Works he became a junior fiscal partner. Six months later he was recruited by Geffen Diamond Cutting Works, one of the oldest and largest diamond cutting factories with direct connections to DeBeers. After moving to Miami in 2000 he quickly established a reputation nationally and internationally for honesty, integrity and hard work.
Ari Glansberg's Background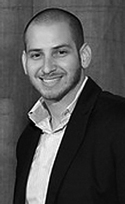 Ari Glansberg began working with his mentors Art Samuels and Alon Ruschin a little over three years ago.  This afforded him the ability to get his eyes on thousands of unique and rare diamonds, gemstones and jewelry pieces. As a result he was able to excel his knowledge of the jewelry and diamond industry rather quickly. He is currently in the process of completing his Graduate Gemologists course through the GIA and looks forward to his continuing education in a field in which he is very passionate about.
Dan Glansberg's Background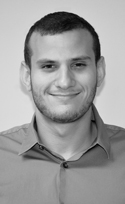 Dan Glansberg is the newest addition to EstateBuyers.com. His position as Assistant Manager is a crucial part of the Estate Buyers daily operations. Whether it's shipping secure packages, entering in purchases, sorting diamonds or taking high resolution photos of new acquisitions Dan is always eager to learn. His dreams and aspirations are to study the diamond and jewelry business following his brother Ari Glansberg's steps and eventually become a gemologist. 
Gary Colletti's Background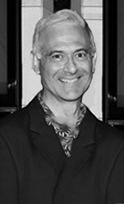 Gary Colletti has been with EstateBuyers.com since it's conception over 8 years ago. Gary started his career along side of Art Samuels in the Navy 40+ years ago where he learned computer systems and database management. Gary created from scratch a custom database back-end and front-end application which tracked the inventory of all EstateBuyers.com jewelry items. Over the years Gary earned his title of Chief Financial Officer and his responsibilities are an integral part of EstateBuyers.com daily operations.