Click here for the original article —> Palm Beach Daily News, Sunday January 13, 2013
Liquidating Tangible Personal Property Including Gems and Jewelry, Fine Art, and Collectibles
Before you sell your jewelry and other valuables, make sure your appraiser has the credentials to accurately identify and value your property.
By Art Samuels,
Graduate Gemologist GIA
www.VividDiamonds.com
www.EstateBuyers.com
When faced with liquidating valuable tangible personal property, making correct and informed decisions will substantially improve your bottom line. This article focuses on gems and jewelry but the information and considerations expressed are applicable to all valuables.
What am I liquidating?
You should have your jewelry accurately identified by an appraisal professional with credentials. Unlike hiring an attorney or a medical doctor where state laws require schooling and exams to ensure proficiency, there are no educational requirements to legally call oneself a jewelry appraiser.
People often assume that when they enter a licensed jewelry store and an employee charges them for an appraisal that this ensures an accurate report. Shockingly, there are no assurances that the "appraiser" has received training, passed exams, or owns the necessary equipment. Anyone can open a jewelry store and legally sign appraisals by merely paying government licensing fees.
Ensure that your appraiser has the credentials necessary to accurately identify and value your property; minimum requirements include a gemologist diploma (e.g., Graduate Gemologist, GIA) and a gem lab. Require evidence of the continuing education that is necessary to keep up with new gemstone discoveries, new synthetic gems, and new and difficult-to-detect treatments. Since all gemstones, including diamonds, rubies, emeralds and sapphires can be made by man and treated to improve their beauty, and some treatments are beyond the ability of appraisers to detect, it is also recommended to obtain lab reports. Use the GIA (Gemological Institute of America) for diamonds and the AGL (American Gem Lab) for fine colored stones, especially for determining country of origin. Even seemingly small identifying mistakes made by an appraiser can result in a major financial loss to the owner.
For example, if a 10-carat sapphire were graded as having a country of origin "Ceylon" (Sri Lanka) versus the correct location of "Kashmir," the loss to the stone's owner would be hundreds of thousands of dollars. These labs do not "appraise" or assign value. They only identify a gem and analyze it for color, cut, clarity, weight, treatments, and country of origin using the most sophisticated gemological equipment.
Now that I know what I have, how much is it worth?
Amazingly, although professional jewelry appraisers learn to identify, and learn appraisal techniques and practices, they are not taught the value of the items that they assign values to. Unfortunately there is no "valuation diploma" or rating assigned to guide you in this critical area of choosing the correct appraiser. There are many resources available to the jewelry appraiser including diamond and color-stone price guides, sales records including major auction houses and online sales results, and information obtained by attending trade shows, seminars, etc. To choose an appraiser who is experienced and is good at doing research on the types of items you are liquidating, you must ask questions and interview several appraisal professionals.
I know what I have; I know what it's worth, now where do I sell it?
Your valuables should receive exposure to multiple qualified buyers. A qualified buyer is one that understands the item, understands the value, has the desire to own it, and has funds to purchase it. One option would be to show your jewelry to several stores that deal in similar merchandise. Get multiple offers. This option has the benefit of immediate and known cash payment.
Another option would be to obtain information from the major auction houses like Sotheby's or Christie's. Ask "What would be my reserve bid and what is your estimate of what the item would sell for?" The auction advantage is high exposure but the disadvantages are high commissions, fees, and significant delays to get paid. Although auction houses may only charge the seller a 10-percent commission, there are other seller expenses. Also, by charging the buyer a 20-25 percent "buyer's premium," the buyer will bid that much lower. Additionally there are seller fees for insurance, shipping, and photography. Your item may not come up for auction for months and if it does not receive a big greater than the reserve, it will be returned to you. If it sells, it could take six months between the time you send your jewelry and the time you get paid. Even if you decide to auction your items, it is still important to have an independent appraisal and offers from qualified buyers to ensure that the auction reserve is not below existing offers and estimates are high enough to offset fees.
Ultimately, finding professionals to help you make informed choices about liquidating your gems and jewelry will protect your investment.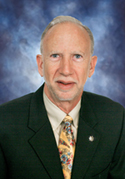 Art Samuels is a Graduate Gemologist
GIA, Appraiser, owner of wholesale
and retail gem/jewelry businesses and
a nationally recognized expert.
Mobile: 561-818-1306
Art@VividDiamonds.com
Art@EstateBuyers.com
www.VividDiamonds.com
www.EstateBuyers.com