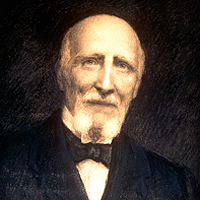 The founder of Chaumet, Marie-Etienne Nitot had worked with the jeweler to Queen Marie-Antoinette before opening his own shop in 1780. He quickly gained an aristocratic clientele and reputation. From 1802 onwards Nitot and his son Francois Regnault, were Napoleon's personal jewelers, creating symbols of power and exuberance for the Emperor who wore the powerful jewels as a political statement. Nitot created the consular sword, Crown jewels for the coronation of Napoleon and the imperial broadsword. For Princess Joséphine, the wife of Napoleon, he created sentimental and bold jewels to suite her eccentric taste.

After the fall of Napoleon, the business continued under the direction of Jean-Baptiste Fossin and his son Jules. The father and son created romantic jewels inspired by the Decorative Arts of the Italian Renaissance and French 18th Century. They sculpted the jewels into vine leaves, olive and chestnut trees, hawthorn, and grapes using topaz, emerald, ruby, and diamond. Among their elite clients were the Duchess de Berry, the French Royal family, Russian Prince Anatole Demidoff, and successful painters, sculptors, writers, and theater artists.

Marcel Chaumet replaced his father in 1928, and adapted the houses style to reflect the geometric styles of the Art Deco period. The jewels, like the style itself, were characterized by strongly contrasting colors, materials, and by the use of semi-precious stones to achieve desired visual effects. The firm closed in 1934 during the Depression, but reopened and thrived following World War II. Chaumet asserted itself as a pioneer of the period, which ushered in Christian Dior's New look and the revival of Paris as the center of fashion. The firm is still creating exceptionally crafted jewelry at the Place Vendome.