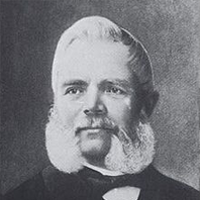 Swiss luxury watch manufacturer Patek Philippe & Co. was founded in 1851. They are located in Geneva and the Vallée de Joux. They designs and manufacture timepieces and movements including some of the most complicated mechanical watches. Patek Philippe is considered the most prestigious watch brand by experts the world over. In 1839, Polish watchmaker Antoni Patek started making pocket watches in Geneva, along with his friend Polish migrant Franciszek Czapek. They separated in 1844, and in 1845 Patek joined with the French watchmaker Adrien Philippe, inventor of the keyless winding mechanism. Patek Philippe pioneered the perpetual calendar, split-seconds hand, chronograph, and minute repeater in watches.
Patek Philippe timepieces have recorded high prices in auctions. A large part of the demand for auction pieces is driven by Patek Philippe themselves, as they are often purchasing in the auction market to add to the collection of the Patek Philippe Museum in Geneva.
In 2010, the company produced 40,000 watches. According to Thierry Stern, in 2012, they produced 50,000.